Working class
Northwest students who also maintain 30+ hour work weeks share the struggles and sacrifices that they deal with.
Every day, working students at Northwest attend school with the rest of their class. However, as their peers' school day comes to an end, some students must prepare for work.
Students like sophomore Sterling Smith must find time between school, working at Lionsgate Pool and other activities to do homework, see his friends and spend time with his family. 
"Working 20-30 hours a week has made the freetime that I have during the week more valuable," Smith said.
Dedicated time to get work done appears to be a common issue amongst working students at Northwest, as Senior Evan Clark, a swim instructor and lifeguard at the Jewish Community Center, has found his daily schedule to be something of a juggling act.
"I really value getting that eight hours of sleep," Clark said. "When teachers assign homework every night and tests overlap it becomes really hard to flip your brain and work on all these subjects and then add going to work, you just don't always have time to do everyday things for yourself."
Smith said organization is a key part in his life after his schedule filled up quickly surrounding his work and school day. For him, doing it all at once proved most useful.
"Sitting down in one place and making sure to get all my work done is how I have to get everything done," Smith said.
On the other hand, Clark said organization was a struggle and instead of squeezing everything together, he sacrificed other daily tasks in order to complete what was required of him.
"This probably sounds bad, but skipping meals or skipping a shower to get everything done and still get sleep," Clark said. "When you are going straight from school to practice or work, you just get everything you can do when you're home and that doesn't always leave time for the other stuff."
Smith said he already struggled with immense amounts of homework.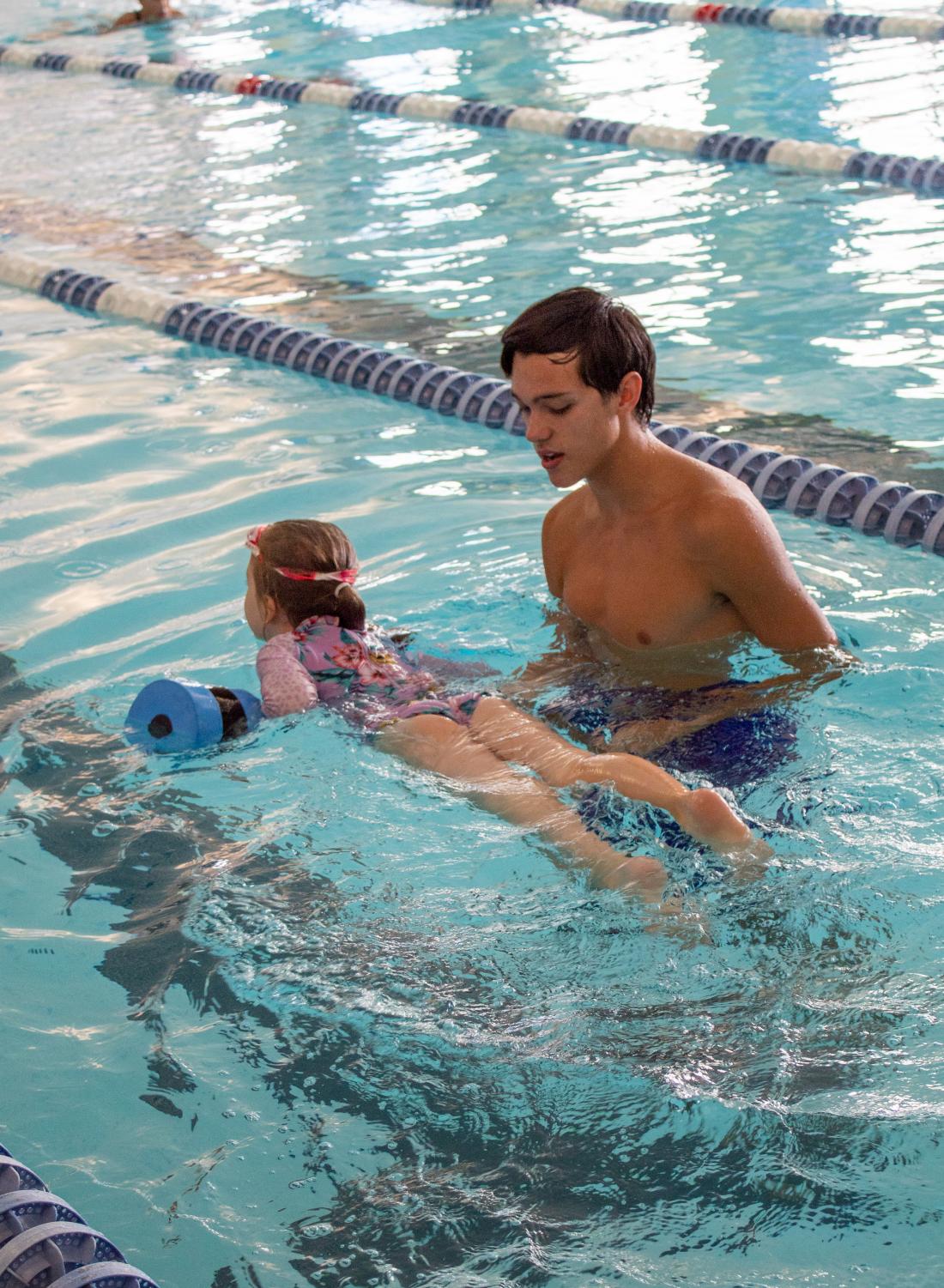 On school nights, some working students do not get home until 10 or later, leaving them with the decision to stay up late, risk their health, and finish their homework or go to bed and risk a bad grade in that class, Clark said. 
As many teachers claim to have their students' best interest at heart, copious amounts of assignments, assessments and homework still pile up, Smith said.
"I wish teachers would understand when I have school and then work I don't really have time to get everything done in that one night," Smith said.
Clark said having a blocked schedule and only certain classes one day and the remaining ones the next allows students a night to focus on their homework assignments for each class, and takes away teachers' ability to assign homework every single night.
"I think block days definitely work in students' favor, but when teachers are assigning homework every class period it makes it that much harder to find time for self care," Clark said.
Another aspect of a working student's life, Clark said, is an increase or decrease in motivation within school.
"There's a lot of outside things with every shift and every job," Clark said."All the physical exhaustion that the school day entails, however good or bad a shift is, can really impact my motivation to get work done when I get home."
Spending between 20-30 hours a week at work, Smith said he also finds himself with 5-10 hours of homework a week.
"At times [working] has made school and time management a bit harder, and to make sure I get everything done," Smith said. "But it keeps me on a tight schedule that keeps me organized."
Clark said stress added while working a job during the school year can cause school to seem much more difficult, yet recommend it for the life lessons and worldly experience that is gained through having a job.
"It teaches you how to be organized and how to have real responsibilities that aren't managed by teachers and it falls on you," Smith said.
As students are working more, Clark said teachers are understanding, but the workload can still be large. As a working student he said he wants teachers to understand copious amounts of assignments are unreasonable to complete as a working student.
"While I try my best to do good in school, I may not have time to spend an hour a night just for one specific class," Smith said.