Don't lose focus
Junior Lauren Jindrich's photo of junior Ava Andersen was featured on Vogue Italia's website this summer.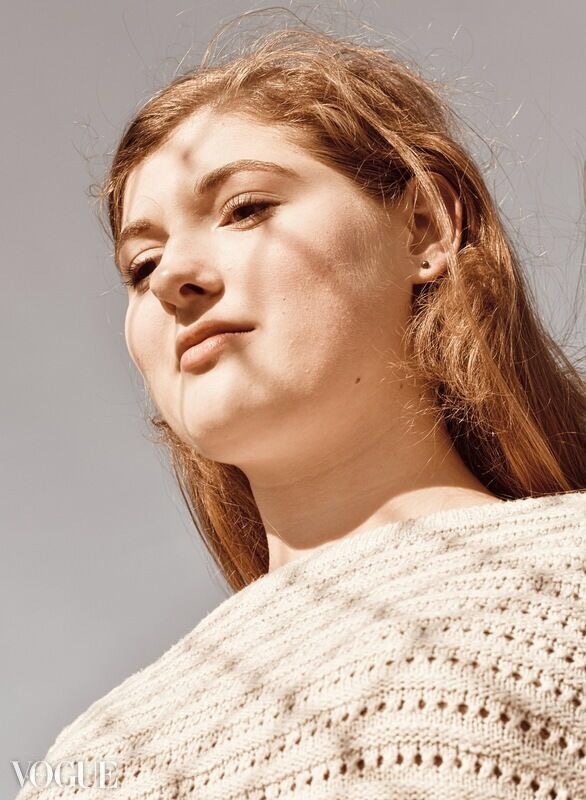 Junior Lauren Jindrich got more than she bargained for when a last-second photo, snapped on a cold day last fall, was featured on Vogue Italia's website this summer.
Jindrich said a penchant for photography runs through her veins. Taking after her father and grandfather, she began taking pictures wherever they went, starting when she was in eighth grade. She said those initial pictures, taken on her dad's old camera, were lacking in picture quality, but, like all of her work, each photo was merely for fun and a roadblock in sharpening her skills.
Though she said she is mostly self-taught, she honed her skills all the time through casual photoshoots with her friends.  
"I just like having a creative outlet." Jindrich said.
In search for friends and acquaintances willing to model for one of these casual photoshoots, Jindrich reached out via her Instagram Story, according to junior Ava Andersen.  Andersen was one of the BVNW students that subsequently responded and arranged a mutually beneficial opportunity to strengthen their independent portfolios: Jindrich as a photographer and Andersen as a model and performer.
Jindrich said the artistic pairing took a walk to Heartland Elementary School, where they wandered around in search of various, outwardly unassuming photo spots.
Andersen said that Jindrich has brilliant ideas, taking unsuspecting everyday scenes in the suburbia of Overland Park and transforming them into beautiful works of art with her creativity. She said that, as an afterthought, as the girls were prepared to head home from their Heartland Elementary shoot, Lauren suggested using the chainlink ball cage at the elementary school as a prop. Lauren said she quickly realized the cage itself was not the aesthetic she was seeking, but thought on her feet and adapted, alternatively using the shadows from the cage instead.
Of the many photos taken that day, Lauren said she was extremely pleased with the way the photo turned out.
Later, a small, local creator she followed on Instagram had a photo she took at Shawnee Mission Park featured on the Vogue Italia website and was inspired to submit her own photo, now that she realized even smaller artists could have their work featured on the site. Jindrich chose the photo of Andersen and put her passion to the test, she said.
Until Jindrich came across this site, she had never submitted her photos into a situation in which they were to be evaluated, so she described this moment as a high-anxiety situation. She said she stepped away from her phone to attend a piano lesson and get her mind off of the photo, only to finish her lesson and discover that her photo had been selected and was already live as a part of Vogue Italia's photography feed.
"[This experience] really validated me," Jindrich said. "[It showed] that you don't have to have fancy gear to take a good picture, it's more about the creative ideas."