Q&A: BV Board of Education candidates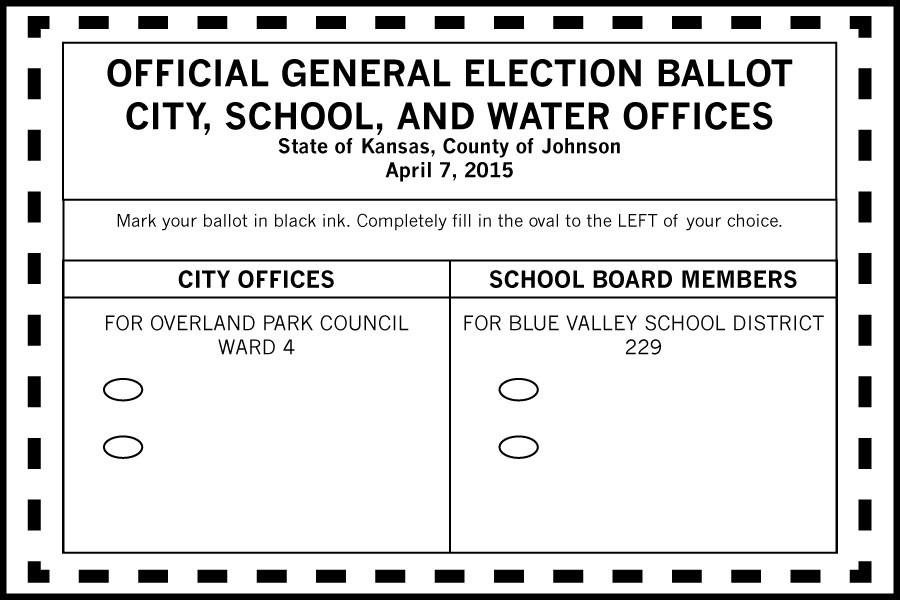 The BV Board of Education election is April 7. Each of the candidates for the current BV Board of Education elections were given the opportunity to answer the same set of questions about themselves, their thoughts and their plans. Some candidates spoke about additional things, but displayed below are only their answers to a controlled set of questions. Additional candidates' answers will be posted as soon as they are received.
To jump to a specific candidate, click their name below:
Pam Robinson
Cindy Bowling
Larry Fotovich
Patrick J. Hurley
Alana Roethle
Tom Mitchell
---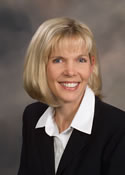 Position 1 Incumbent
You have a kid who graduated from the Blue Valley district. Which school did he or she go to?
"Blue Valley [High]…He graduated in 2010, and he is one of the reasons I am running. My son was a good student but not a great student…he went to AVID; my son was an AVID kid, and his dream was to go to TCU. He went to TCU on an academic scholarship and kept it the whole time and graduated with honors. Now, this is his first year to work. He's working in the financial industry in Fort Worth, Texas, and back about the first part of June, he called me. He's 22 – he'll be 23 in April. He said, "Mom, I just want to thank you…I realize now that the education I got in Blue Valley prepared me for where I'm at today, and if I hadn't had that education, I wouldn't be where I am today." So that touched my heart, that my own child would appreciate the work that I've done."
What are the specific plans and changes that you plan to implement next year?
"I started volunteering in the Blue Valley School District when my son was six months old. Then, I started working on district-level committees, and when [my son] got in school I was PTO president – whatever I could do to build my resume to understand the issues before I ran for the Board. I never did those things thinking about the Board; it was just like one thing led to another, and I ran for the Board. I was a teacher for 15 years, and I taught in all areas that were different from Blue Valley – mostly areas with a lot of poverty. It became really clear to me that we have something very special in Blue Valley, and it gave a lot of kids a lot of opportunity to follow their dreams. I want to make sure that we can continue that. I am very concerned about a lot of things that are happening in Topeka with the rewriting of the school finance formula, how that's going to impact our local school districts and what our funding is going to do. So my first one is just plain being able to pursue the educational excellence that we've had. We're looking right now at the potential to have to start budget cuts next year, and it will be very difficult to have to start pulling things away that we've built over the time that I've been on the [BV] School Board. But, I felt like my background, my knowledge, my experience that I've built over these 12 years is really, really important in navigating these waters that we're in right now until things get straightened out. Bottom line is, regardless of what happens in Topeka, I want our kids to have the absolute best education they can get. One of my biggest concerns is [being able to] recruit and maintain our teachers. Our teachers have had one ongoing raise in five years – that's concerning to me. Very concerning to me. So, there's a lot that's included within educational excellence, but bottom line, it's being able to provide all of you the very best education possible considering everything that's going on – big picture. Strategic direction – this is important because everything in our district focusses on what our strategic direction is. There's a report called "Vision 20/20" and that was students like yourself, parents, patrons… business; they all came together to help us create "Vision 20/20," and that strategic direction is being able to implement that. It includes technology; it includes everything. That is a huge piece right there because it sets our direction and it really defines every decision that we make at the board level. And the last one is community engagement, because, to me, we have to keep our public informed and we have to keep them aware of the great things that we're doing and the things where we need to improve. I am not saying that I think we can't make improvements. Every organization can look at their structure and look for ways to improve, to be more efficient – all of those buzz words that you're hearing out there – yes, we're doing that. I'm a taxpayer too. I don't want to waste the taxpayers' money. We're constantly looking for ways to improve but I want to make sure that we're giving our kids the absolute best education possible. My entire focus is on the students of our district. You can find more information [at this website]. But this is the bottom line for me here: proven leadership, professional insight – because I am a leader – people will dismiss that; they'll say oh we need business men, we need this, we need that. I am the only person on the Board right now that has an education background, and in my 12 years it has become very very much a benefit because I can take the education and translate it to the business, and that is a huge plus for one of the seven [people] on the Board. We all come with a strength, but that's my strength – being able to translate the business of education into a language that everybody can understand.
I think everything next year – from my experience on the board – everything that we do next year and what we focus on…providing excellence in  limited budget times. Every decision that we make is going to be trying to keep the focus and keep the direction knowing that…we know now our budget is going to go down because if the block grant goes through, it's going to go down. If the block grant doesn't go through, our budget's going to go down. There's just so much uncertainty. That really is my focus – just making sure that we can keep on the course of providing an excellent education, look for those efficiencies or ways to do things better. When times are lean, everybody has to tighten their belts. The mere fact that I have been there for 12 years does not mean that I expect status quo; it does not mean that I'm not going to look for efficiencies; it does not mean that I don't have a vision. I just came back from the National School Boards Association annual convention, and while we were there – there were three of us – we went to all kinds of seminars about things that we would like to do to improve our school district. One of them is AVID; I would love to put AVID in middle school. I think AVID in the middle school would be an awesome, awesome thing, but it's a very, very expensive program. Again, I want to help every child in our district get to that next level. I'm not looking at one end of the spectrum or the other; I am in this for every student- every 22,000 of you."
Which areas specifically do you hope to see Blue Valley improve?
"I'd like to be able to offer more AP classes. I think, from my own experience and what I've heard from kids that have graduated, one of the things that prepared them most for college is the AP courses they took, so I would like us to be able to offer more. Technology integration; we are very strategic in the way that we implement our technology, and we're trying research; everything that we do on the Board is research-driven. We've looked at the research and just handing classrooms full of ipads or laptops to students without giving teachers professional development – it doesn't work. So that's another thing – just being able to implement the technology and give the teachers the professional development that they need."
What losses would there be if you're not re-elected next year?
"Oh gosh – my heart and soul. You'll get me crying. You guys are my heart and soul. Lots of experience, lots of understanding, lots of knowledge, lots of respect for the job that I've done. I am a mentor to my other board members and the new board members that are coming on. Complete and total dedication to this school district. I put almost 40 hours a week into being a board member…A huge knowledge base. Experience. Huge. I know where we've been; I know where we're going. I understand the business of education. I understand school finance, I co-chaired a task force at the state level on school finance, I have respect from school board members from across the state, I can use that knowledge and my relationships with board members to help advocate for our schools. I am a major advocate for public education…there were two of us that co-chaired the task force together. I was from Blue Valley with 22,000 students and my partner that co-chaired it with me was from Stafford, Kan., and there's 200 kids in that school district. So, imagine trying to come to an agreement about school finance when you've got one of the largest, wealthiest school districts with one of the smallest, poorest school districts – and we did it. We brought an entire group of school districts, superintendents everybody together and came up with an idea that we thought should be looked at at the state level and we're still hoping that they look at that at the state level, but that relationship with boards from across the state of Kansas is absolutely invaluable."
Can you talk a little about Senate Bill 56? What are your thoughts on it?
"Where do I even start? You know, it doesn't treat teachers as professionals. People who get into the education business don't do so to hurt children, and that bill assumes that that's what teachers want to do. We have policies and procedures in place at the district level that, if there was a situation where materials were used that shouldn't have been, it is a local decision that should be handled at the local level. If I were still in the classroom and that bill was hanging over my head, it would make me question everything I was doing and be fearful about the content I was teaching my students because you don't know how somebody's going to interpret it or exaggerate it. I don't think it treats teachers as professionals."
What do you think this is doing to education in Kansas?
"Are you aware that we went through a time where there were a group that wanted to ban a bunch of books in our libraries? This is very similar. It limits your opportunity as a student in the literature that you can read, in the magazines that you can read. We have guidelines about the materials that we use in our schools, and as long as we follow those guidelines, I don't think that the [Kansas] Legislature should be able to circumvent our policies and dictate from Topeka."
What are the plans for commencing with the budget next year if the block grants do not go through?
"For next year, we're OK. We have contingencies. We have $21.5 million in contingencies. So, we can use some of that for next year. It's the following year that becomes very, very cloudy, and I'm not sure what we're going to do or how it's going to impact. When you look at school finance, there are so many things that impact it: assess valuation of homes, taxes, everything; so it's just waiting to see how all of those pieces come back and fit in to know what kind of budget cuts we're looking at. Our contingency right now will pay for three pay periods of teachers' checks. The state is sometimes late with payments. There are people that will criticize that we have those contingencies. Our contingencies are much less that what a business would say is prudent and responsible to have. So, we feel very comfortable with the balances that we have and don't feel that they are irresponsible."
---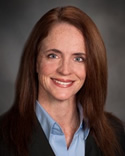 Position 3 Incumbent
Do you have other kids in Blue Valley except for your daughter at BVSW?
"I do. I have a junior at BVSW, a boy, Reed, and then I have my daughter, Kate."
How does that influence the stake you have in this election?
"Well, a little bit of my history: I am a Blue Valley graduate. I went to high school here. I moved to Blue Valley in sixth grade, and then went to KU undergrad and then I went to KU medical school. After medical school, I did residency for a year here, moved to Omaha, Neb. to complete my residency, and then I worked in private practice there for three years while my husband finished training. When he was finishing getting to the end of his training, we started talking about where do we want to live, where do we want to raise our kids, and we purposefully chose Blue Valley because I had grown up here, the schools are excellent and have a great reputation. So, we moved back. Then I worked in private practice for a number of years after that, but as my kids started to become school-aged I started getting involved in their schools and I decided I wanted to stay home with them, and so I got involved in the PTO, became PTO president at their elementary school and at that point, I started to attend meetings at the district level, and when I saw what was happening at the district level, I became very interested in that, and then I was approached and asked if I would ever consider running for the Board – so that's kind of how I got onto the Board. My kids are important and I want them to continue to have a great education, but now that I've been a board member, and even when I was PTO president, I really was in it for all of the kids. My training is pediatrics; I love kids, and I love educating kids and I think there are so many great opportunities here in Blue Valley and I just don't want to see those go away."
Do you have any specific plans for next year?
"Right now, the state funding – if you've been following the news right now – is a little bit crazy. So, really, as a board member, our job is to oversee the budget, oversee expenditures and make sure that we are using the taxpayers' money efficiently and effectively. Not knowing what's going to happen at the state level with our funding right now, our job is to make sure that we do the best that we can with the dollars that we get, and that we keep as many of those dollars in the classroom as we can. For next year, really until we know what happens, that would be my goal is just that we really watch our budget and look at that and use that money effectively. As far as any specific things for next year, the Board really is involved with strategic planning and oversight, and our planning goes many years beyond one, so we're looking right now – at the Board our immediate goals are to make sure we have quality teachers in every classroom, and we obviously have a lot of quality teachers here, but we want to make sure that we're personalizing learning for each student and so looking at ways to do that… We just had a strategic planning forum in November where we opened it up to the community, and we had students, parents, staff, patron members of the community all there to plan around what do we think is the next step for Blue Valley, and what really has come out of that is we want our kids to be prepared for life after high school and not just academically, but we want them prepared with 21st century skills: organizing, strategic planning themselves, critical thinking skills, being able to collaborate – those things that you're starting to work on in high school and you see a lot in the classroom – we just want to make sure we're doing that as effectively as we can with every student."
In which areas specifically do you hope to see Blue Valley improve?
"Personally, and this is just one dream of mine, that I would like us to take the skills that we are teaching kids that are in the AVID program and I would like to see those skills taught throughout our entire district to all of our kids and start at a younger level if that makes sense. At the district, at some of our meetings, we've talked about how AVID teaches a lot of great skills, but right now AVID's not open to everyone…Really, I feel like we do things very well in Blue Valley and to pinpoint one problem – I just don't see a big problem area. Unlike some people, I don't have an agenda of a problem area we need to take care of, but I do think we need to really start looking at what the next step is for Blue Valley and what does the classroom in the future look like. So, I think maybe starting to look at that and dissect that, if that makes sense."
What will be the losses for Blue Valley if you're not re-elected next year?
"If I'm not re-elected next year, my opponent – I hate to say it negatively – but I have more experience, more background and frankly more dedication to the school district than my opponent."
Can you talk a little bit about Senate 56 and your thoughts on it? How do you think it's affecting education in Kansas?
"Obviously, we need protection for our teachers. Teachers need protection; they need to be able to teach what they need to teach without feeling that they're at risk of individuals attacking them…Right now, if teachers don't feel that they have protection, they're not going to teach the same way that they would with protection."
If the block grants do not go through, do you have any specific ideas about how we will commence with the budget cuts?
"It really depends on what happens with the block grants. If the block grants don't go through, what are we looking at? Are we going back to the old formula? We don't know. The state doesn't know. It really will depend…We have been able to use our reserve funds to try to maintain a smaller hit when we've had deficits in the past and so I think that, honestly, until we know what's going to happen, we don't know what's going to happen. It's really hard to commit to anything, because right now, they can change anything. I think, if the block grants go through, then we have security for our funding for the next two years. If they don't go through, we may be looking at bigger budget cuts, and if we have to start looking at bigger budget cuts, we'll do everything that we can to have those be least affecting the classrooms."
---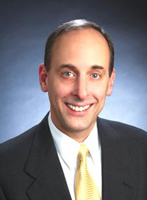 Position 3 Candidate
Do you have kids in Blue Valley?
"Yes. I have three kids: a senior at BVSW, a sophomore at BVSW and then a seventh grader at Aubry Bend [Middle School]."
How has that influenced your stake in the election?
"I'm always involved. The larger the risk and the larger the benefit, the more likely I'm going to be involved, and when it comes to education… you know, [my family and I] left [our previous school] district and specifically sought out this district because of its reputation, and so, because of a bad experience at another district with respect especially to my son, I decided I wouldn't leave anything to chance."
What are the specific and changes you plan to make if you are elected?
"First of all -as far as I can tell – I've been to a few school board meetings and there isn't any real documentation about what goes on there; there's no videos, which in a school district that's as high tech as Blue Valley, certainly that would be an easy fix. One thing I think is clear is you can't have transparency if you have somebody documenting what's going on. Since, let's face it, nobody has time to be involved in meetings, that's the number one change. Secondly, I really think that the school district needs to start taking sides when it comes to education funding. I think they need to basically get teachers, staff members, students, parents all on the same page and say, 'Let's fight Topeka.'"
In which areas specifically do you hope to see Blue Valley improve?
"They're already at the top of their game, and I have to be honest: I wouldn't have come here if I thought there were problems. I just have a certain ability and skillset that allows me to go to any organization and lead, and by 'lead,' I mean asking questions like a journalist would getting to the heart of the motivation of everyone that's a party to a contract or a party to an issue. So, I come into this with only having been here since August – kind of cold and a little blind – so, I don't have any major issues; I can just tell you that I will find something to improve."
What losses will there be if you're not elected?
"I think the biggest risk is that you will still have a school board who – and I don't think it's as much true here as it is in other places, because I think we have people who are more involved in this district – but I think you're going to have a rubber stamp. I mean, if the superintendent says it's good, what is changed? The Local Option Budget is a perfect example of that. In 1992…the Kansas Congress had…produced a 59 page document advocating change to the district format back then, and what occurred as a result of that…that piece of research was the Local Option Budget; and the Local Option Budget is nothing more than school districts saying, 'We can't fix what Topeka is doing, so we'll just assume the cost ourselves.' That's not fair. As I understand it, this part of Johnson County sends a dollar to Topeka and gets 42 cents back…we fund education in Topeka and we don't get nearly what we put into it back. So I think the risk [if I'm not elected] is you're just going to get more of the same people saying, 'Where are we going to find cuts?' when the real answer is you don't pass things like the Local Option Budget; you go after the people who are cheating you.
Can you talk to me a little bit about Senate Bill 56 and how you think it is affecting education in Kansas?
"My wife's a teacher – we've already had that discussion, and it's really going down the road of Ray Bradbury's, 'Fahrenheit 451,' and when you start marching in that direction, there's no turning back. That person in that district in Shawnee Mission – and in I even asked my wife, because I didn't know all the ins and outs; I said, 'What do you think about this?' and she said that teacher made a bad decision. So, one bad apple – you don't throw out the whole bunch. And the law was perfectly fine; that was an administrator's job to deal with that. You don't create a law that stifles free speech."
What are your plans for commencing with the decreased budget if block grants do not go through?
"Number one, you spend whatever remaining dollars you have at advocacy at the state level. For instance, Eudora just recently put out a video – which I'm sure was controversial – but it basically says, 'Here's what we're going to have to cut if these block grants go through.' Blue Valley, I'm sorry to see that they're not the leader in that arena – one hundred percent of the [BV] School Board's time should be spent on advocacy for a better system, because that's not fair. One thing I pride myself on is I'm a penny pincher and I can look at budgets and ask questions as I have when I was on the Gardner City Council and find things people have not even considered as cuts. I think there's got to be some extravagance in the budget, and I'll find it."
---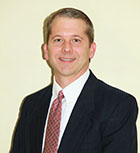 Position 2 Candidate, unopposed
Do you have kids in Blue Valley?
"Yes, I do."
Which schools do they go to?
"Both of them go to Oak Hill [Elementary]. One is in first grade and the other one is in fourth grade."
How has this influenced your stake in the election?
"Having children is a great joy, and it helps you appreciate how great and precious children are. So I think, by having them and seeing them in the school, I've come to really appreciate how important the school and the school district are in our lives and how they prepare our children to grow up and be, hopefully, productive citizens in the community and have the opportunity to give back to the community."
What are the specific plans and changes you plan to make [in this position]?
"I know that the district has had some great successes over the years, and I think the main thing is to build on those successes and ultimately help prepare the children for the future. Part of that is, for example, making sure that high school kids in particular have access to information that can help them make good decisions in terms of colleges, in terms of careers, in terms of opportunities out there. I think making sure that the schools have a nurturing, secure and healthy environment for every child to learn. I think it's important that we – with some of the financial challenges that have arisen over the past few years, it's even harder now to attract and retain great teachers, and I know we have a lot of great teachers in the district; so it's going to take a lot of hard work to retain those and attract new ones that are also great and enjoy working with children. I think, in some of these financially-challenged times, I think helping the district and the community understand exactly where that money goes and how it's being spent. I think, ultimately, part of this is continuing to improve and evolve these existing programs as things continue – the workplace is changing all the time – and making sure that the district is ultimately giving kids what they need to be successful in a workplace. At the end of the day, part of that may be figuring out what are the best classes; you know, maybe we need more summer school classes to provide other opportunities for kids before they go off to college. Those are the main things I see that are going to require a certain amount of attention. The biggest piece to this is making sure there's adequate funding for the district as we go forward."
In which areas specifically do you hope to see Blue Valley improve?
"Each year brings in new challenges, and I know recently they've had some great success with raising the SAT and ACT scores. I think if we can continue that trend, I think that's a good idea. I think the ability to provide more opportunities for children to go to CAPS; I think giving high school-aged kids the ability to have access to more commission to help them pick which type of college or which college might be best for them. The idea that you just need to go to college to get a degree…I think there's some decent advice there, but I think it's more specific than that now. I think it's down to finding out what the future is, how many jobs in a particular area are there out there. For an example, if you want to be a history professor, you need to understand that most colleges offer that, but also, there's a limited number of those jobs out there. So, understanding how many people are applying for those jobs and where they're applying for I think is valuable information for students like yourself to consider in determining which college is best for you. Helping high school-aged kids understand and have access to that information I think would be a way to provide additional support for the kids and help them in making good choices for their future."
What losses would there be if you are not elected?
Hurley is running unopposed.
Can you tell me a little about your thoughts on Senate Bill 56 and how you see it affecting education in Kansas?
"What I will say is I certainly will do what's in the best interest of the schoolchildren, so if that were to come out of Legislature and go to the governor and he signed it…I think at the end of the day, it's a matter of taking a look at the bill and then, ultimately, doing what's in the best interest of the children."
Do you have any plans for commencing with the budget cuts if block grants do not pass?
"I think, ultimately, it's a matter of sitting down with the other board members. I think it's working with the other elected officials that have, certainly, the ability to impact that, and I think it's working with the governor to come up with solutions so that the impact that any kind of financial challenge we create is minimized. That also involves working with the community. There's always going to be a piece where the community, the district and the parents are all involved. That's a really good question; it's a really hard question to answer, but I think, at the end of the day, it's going to require everybody coming together, working together to come up with a good solution. So, there's a number of variables that would go into that consideration, so a particular plan this way or that way, at this early stage in the process, is a little bit difficult to say exactly what we will do; but, ultimately, it's going to require people working together and rolling up their sleeves and coming up with good solutions, because the children are our greatest resources, and so I think everybody needs to have a realization that this is a serious problem, and once most people appreciate that, I don't think there's anything we can't solve."
---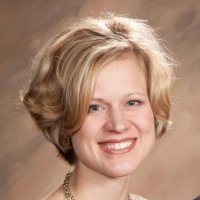 Position 1 Candidate
Do you have kids in Blue Valley?
"I have four children, and they are 7, 6, 4 and 2, and we are zoned to Blue Valley North High School, and my oldest child who's 7, he's in second grade, he started at [a Blue Valley elementary school] for kindergarten. My other three children are not old enough to go to school full day yet, so one goes to a 'Mom's Day Out,' the four year old goes to a Montessori and the six year old also goes to that afternoon Montessori."
How does this influence your stake in the election?
"I am a little disturbed with measures like Common Core that are going on. My oldest kind of has a hard time being taught in this manner, and so we have struggled with that and it's really made me kind of re-think how curriculum is going and so having four kids…some people homeschool, some people send [their kids] to private or public [schools]; whatever it is, every kid is different, and you're going to have to do whatever works for that child, so I was a little frustrated with it when he was in kindergarten and it has caused me to make decisions trying to help benefit him the best I can. That's one reason, and when I did research and looked at how the money's being spent, we've increased our funding substantially since 2007, and you look at scores and they're either flat or dropping with your AMI and APO scores, and those are a little disturbing too. So, that was something I wanted to look into as well. I'm looking at finding ways to find efficiencies so that we can put more money for teachers in the classroom. Right now, our teachers are making significantly less in Blue Valley than they are in Shawnee Mission and Olathe, and people wouldn't expect that, but we are having a hard time retaining the good teachers because of this salary discrepancy."
Are the 2, 4 and 6 year old planning to attend Blue Valley schools?
It's hard to tell; with each child, it's different, so the oldest wasn't able to do common core, so he is not, but the next three, you have to evaluate each child differently, and I know people don't like that and they think that's wrong, but I would go wherever it best suited the child.
What is your individual stake in this election given that you do not currently have kids in the district?
*Roethle responded with the following answer through email.
"Public school is important to us all. There is a large achievement gap in our schools, and in order to fix this, we need to redirect our funding into the classroom. I believe there are efficiencies to be found that would enable us to do this. I feel that I have a lot to offer this board, and I believe diversity of thought and fresh ideas are essential to an effective school board. "
What are the specific plans and changes you plan to make if you are elected?
"Finding those efficiencies…so I'm looking to increase the money we actually spend on classroom instruction, so rather than doing those in some type of operation and administration, I'm looking to get that money back to the teachers. I'm not looking to cut any programs – I think there are a plethora of great programs in the school systems. I think we need to really embrace those and enhance those and use them to the best of our ability, but I think the more you dedicate that [money] to the teachers and the classroom, the better your results are going to be."
In which areas do you hope to see Blue Valley improve?
"I'd like to see students entering college take less remedial classes. I've contacted colleges across the state directly to their admissions office asking for statistics based on the number of students having to take remedial classes upon entering the schools, and it's very, very high. These are not numbers that are published – you have to contact the offices of the registrar and the administration directly and it took a lot of work, but I'm very interested to see how these children are faring once they leave Blue Valley."
What will be the losses if you are not elected?
"I think we'd lose out on having a fresh perspective in the system. My opponent has been there for a dozen years, and I'm a person that believes in term limits – I think everyone has a time and place for things, and I think my perspective would really help at a time when I don't think we're going to get additional funding every year, so I think we'll really have to make the most of the funding that we get."
Can you tell me a little about your thoughts on Senate Bill 56 and how you see it affecting education in Kansas?
"My kids are 7, 6, 4 and 2, so I can't tell you I've really investigated the sex education piece that much, but again, I think the more resources you can allocate to those teachers in the classroom, the more effective any of that education is going to be."
What are your plans regarding commencing with the budget cuts if block grants do not pass?
"I think the benefit to block grants is the districts are getting more say locally on how they want to spend the money. Blue Valley is a proponent; you can talk to the superintendent of Blue Valley and he also supports the block grants, but I would say it's a good thing now – I don't think it's perfect, but the formula bill that was there before was atrocious and definitely needed some remedy."
---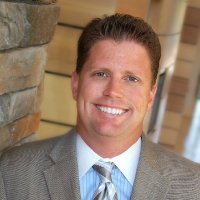 Position 7 Incumbent, unopposed
Do you have kids in Blue Valley?
"I do. Three. I have a junior at Blue Valley West – girl. And then I have a sixth grader at Oxford who will go [to BVNW] – girl, and then I have a third grade boy at Oak Hill [Elementary] who will go [to BVNW]."
How has this influenced your stake in the election?
"Huge. Obviously, [it's] the reason I ran for the Board. It's amazing how in life, everything you do is for your family. So, I grew up in the area, but I've always been really engaged in the community and been involved in the Chamber of Commerces and the school district's foundation and the community college and things like that. I wanted to get involved in the Board, so just finishing up my fourth year, my first term and I'm up for re-election [April 7]. Passion for my kids and want success is a huge part of it, and just passion for this area."
What are the specific plans and changes you plan to make as a Board member?
"Again, heading into my second term hopefully after [April 7]; I'm running unopposed unless I get a lot of write-in votes then I'll be heading into my second term. I don't know if there's a tremendous amount of changes, I think a lot of it Blue Valley does very well. I'm always a big fan of… like I always tell Board members I always looked in the mirror and always think, "Remember, we're not as cool as we think we are." Going from good to great is awesome but what's next beyond great; I think it's excelling, so how do we take certain things to the next level, continue to move the needle and fix some issues that we may or may not have and continue to do some great things – make sure we're hiring the right teachers, the right administrators, the right principals, and keeping up with our technology to the things we're teaching, to the classes, to our facilities and just making sure we keep doing it the Blue Valley way."
In which areas specifically do you hope to see Blue Valley improve?
"I don't know if I have anything specific as far as improvement. I think I'd go back to what I said before: what is the next level? I loved in our strategic planning meeting several years ago when we always were comparing ourselves to what neighboring districts are doing and what's going on in the state, the region or the U.S., and I love that some of our goals now say the word "world;" so we're comparing ourselves to China and Finland and some of the countries that do it really well. I loved our whole "Beat Finland" thing this year in regards to test scores and students in general. I think to get to the next level, the world is flat, it's such a difference than it was five, ten years ago how international we are all over, so I think having some worldly goals is really good for our district and for our kids."
Can you tell me a little about your thoughts on Senate Bill 56 and how you see it affecting education in Kansas?
"I think that senate bill is specific to certain folks. I think teachers need to be protected on items like that. It's a tough one, but I do think we need to take care of our teachers, keep an eye on them and make sure we're doing the right things for that. Again, the teachers are the backbone to our district and are crucial to all our success, so I think we've got to do that."
What are your plans regarding commencing with budget cuts?
"I think the positive of Blue Valley, as we've had budget cuts over the years, is we've always found a way to make it work and work successfully. I like, as a board member with my fellow board members and other leaders in the district, to almost get in our little "Blue Valley box" and make sure we're taking care of everybody and focus on our world and 'this is the money we have, and let's do the best we can," and so I'm always coming at it from that angle; that's what we have, and we will do it correctly, and please let us do it correctly. At the same time, I know the financing formula is a tough deal – good, bad or different on being broken. I think there's a lot of misconstrued information on how much money kids get in this area…So I think there's going to be an ongoing issue every single year until we figure out the best formula to do this, and maybe that's through local…I think it's a tough deal, we've got to spend a lot of time on it, but at the end of the day I think Blue Valley will prevail because we've got a lot of smart people in the right places and we have our priorities straight."