Jukebox the Ghost kills it at The Granada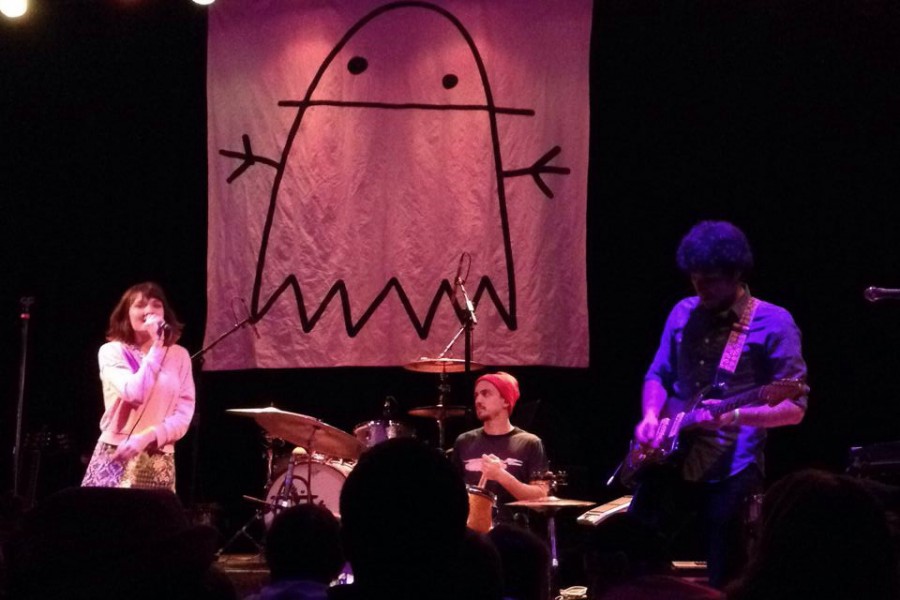 The beautiful mess of raw, quirky music from three underground northeastern bands enveloped the cozy Granada theater and its inhabitants late Monday night. The concert's main attraction was Jukebox the Ghost, a three-piece pop band from Washington, D.C. – they can't even be called a headliner, really, because it was such a low key event – and the first two hours of the concert were devoted to opening bands Little Daylight and Secret Someones, two budding alternative pop bands from Brooklyn, NY. There were no more than around 50 people in the venue at the event's peak – this, mixed with the warm and dimly-lit ambiance of the small Granada theater, gave the concert a feel similar to that of just a few close friends jamming together.
Compared to many previous concerts, there were quite a few things about this one that made it something insanely special. For starters, tickets were $12, which is extremely inexpensive for a concert with three bands that played for nearly four hours. Granted, these bands aren't very mainstream at all, but that's also what continued to make the event special all night long.
When Secret Someones finished playing, they walked off stage and went around chatting and grooving individually with the people in the crowd as Little Daylight played. The band members were all such genuine and friendly people, and it all felt like everyone seriously just came together like long-lost friends to make and enjoy music. One of the drummers actually asked to "selfie it up" with me and my friend when he came off stage to have a drink and relax in the crowd. When Jukebox the Ghost came on at around 10 p.m., pianist and vocalist Ben Thornewill casually conversed with the crowd about the way he likes his eggs. The band stopped playing at one point as he comfortably stopped to fix his keyboard and cracked some more jokes.
It was beautiful to watch how he and the other members,  Tommy Siegel (vocals & guitar) and Jesse Kristin (drums), were so in love with what they were doing. Siegel and Kristin would often look straight at each other while playing a song with huge grins on their faces and part with laughs full of pure joy; you could tell there was nothing else these three would rather be doing in the entire world than playing a tiny gig in Kansas on a Monday night. Nearing the end of the show, Jukebox the Ghost sent their stuffed toy dog around to "crowd surf," and they followed with a cover of "Don't Stop Me Now" by Queen. Needless to say, the energy and overall connection between everyone at the concert made the night unique from a lot of other concerts.
I would definitely recommend The Granada to anyone – next time you see an interesting concert at the Granada, I would jump on that opportunity to experience one of the best music environments available in our area. Likewise, if you like Jukebox the Ghost or alternative pop but were not able to see them this time, similar bands coming to the Kansas area soon are Death Cab for Cutie (Apr. 23) and Milky Chance (Apr. 7), both at Arvest Bank Theatre at the Midland, and Motion City Soundtrack (Feb. 22) at The Granada.