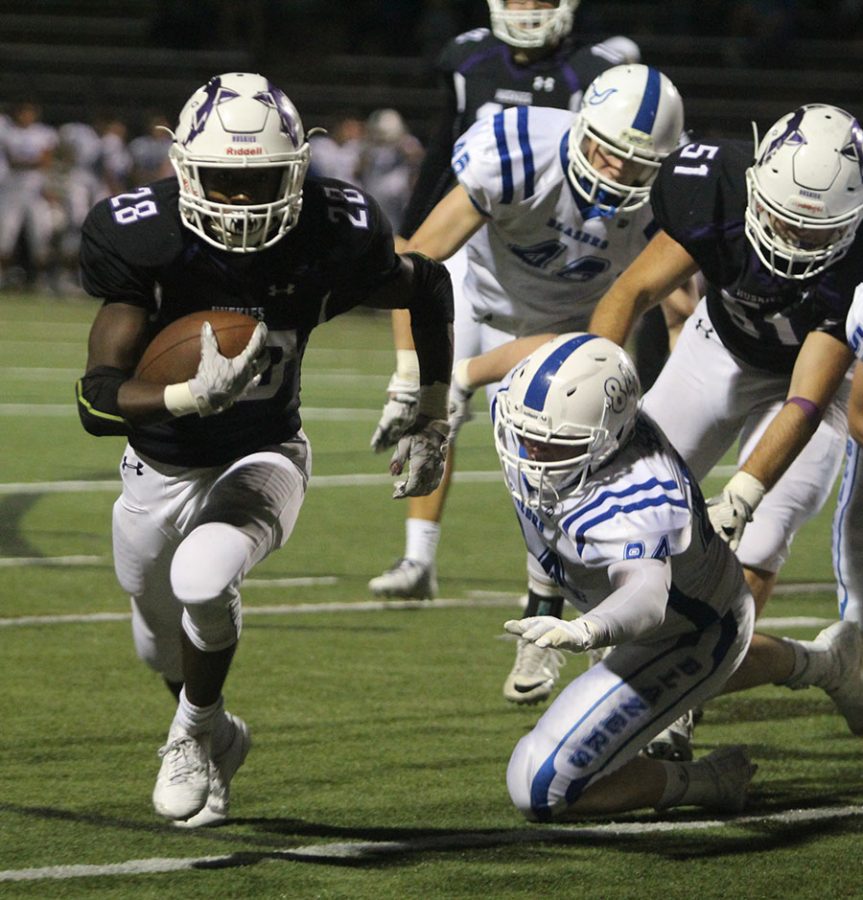 Football
As the football season approaches, the varsity football team plans to build off head coach Clint Rider's first year at the helm and their 2-7 record in order to reach their set goals for the season ahead.
Over the off-season, Rider set up some off-the-field opportunities, such as weights and conditioning, to help prepare the team for the upcoming season. Rider said this year's group has set a solid foundation and they've worked harder than any team he's ever been around.
"It's been one of those magical offseasons," Rider said. "I'm anxious to see what it'll look like once we actually get on the game field."
Senior quarterback and captain Sam Sliefert agreed with Rider that the team's work in the weight room will benefit them on the field and help impact their work off the field. As senior captain, Sliefert said  he expects his fellow senior to help him motivate the team.
"I just want them to make sure that they're pushing our guys," Sliefert said.
Both Rider and Sliefert said  they steer away from setting a record goal and focusing more on the aspect of improving the team. Despite this, Rider said he would like to be able to send the seniors off with a winning season. To achieve a successful season, Rider said the team should work to come out on top of any close scoring games, as well as making sure they're all on the same page.
"They've done everything we've asked them," Rider said. "The seniors have talked about how they would like to go out as winners. That would be maybe one goal I think that I would like to set them out with."