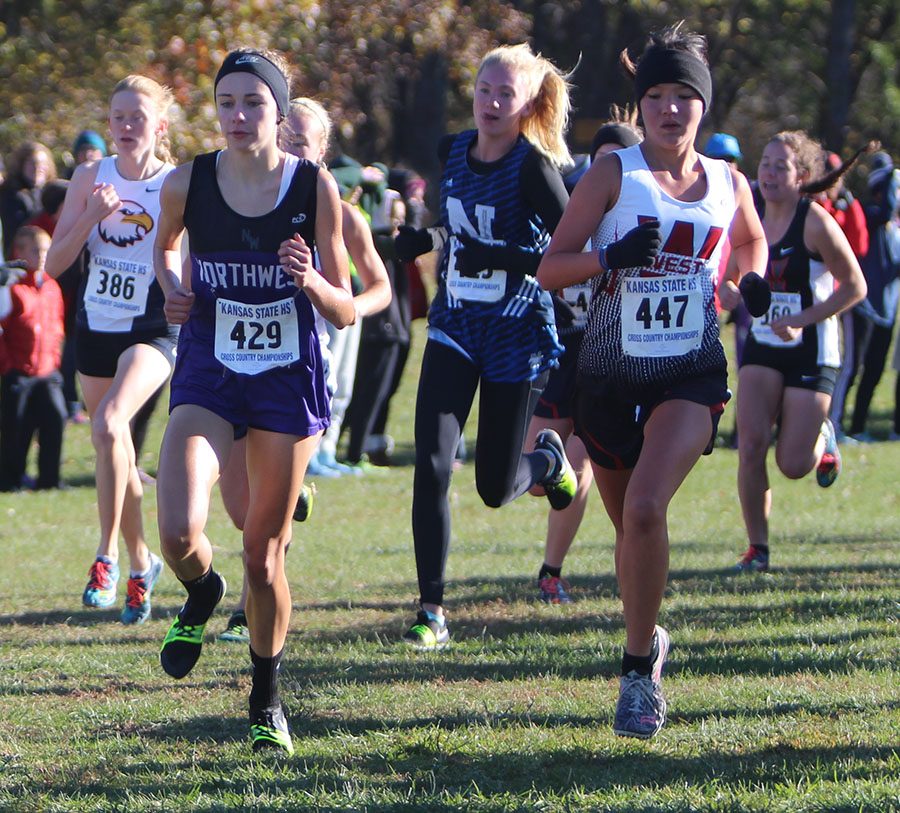 Cross Country
With a sense of accomplishment from Riley Beach winning first at state last year, the cross country team is planning to exceed expectations and revisit the state meet this season. Katie Henry, a senior leader and varsity runner, believes that after practicing for many weeks over the summer, the team is trained and ready to take on the new season.
"I feel like our team bond is stronger than last year, because we're working on our positive mindset," Henry said. "We also have more runners than last year that have been working hard all summer."
Also planning on leading the Huskies to success this season is the new addition to the team, Coach Ian Frazier. Frazier said he plans on helping build the team's enthusiasm and determination, while also maintaining each runner's passion. He also said that as a student of the sport himself, he aims to create an environment for the athletes where they also grow and learn from each run.
"I like to kind of create an environment for the athletes where they also become a student in the sport, and to love every minute and to love every mile, hoping it helps them create their own team culture and identity," Frasier said.
Both Henry and Frazier can agree that because of their achievements last year and the perseverance of the runners this year, the cross country team will revisit success at state.
"A lot of us worked pretty hard this summer, and I think a lot of people trained pretty well for this upcoming season, so should all work out pretty great," said Henry.