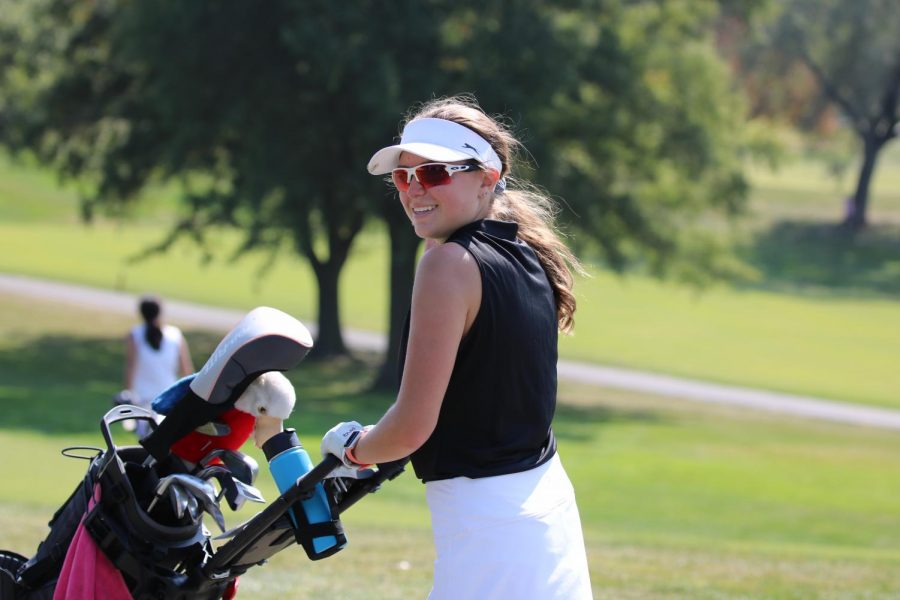 Aly Hoffman
Led by senior co-captains Yeanna Moon and Nicole Hiemenz, the girls golf team is gearing up for the upcoming season. Both captains said the main goal for their team is to make it to the state tournament after coming up short last year. 
"We performed really well this [past] year, we were hoping to go to state but unfortunately we did not, but we are hoping for redemption this year," Hiemenz said. 
Head coach Kathleen Gilbreath said all of the work the team has done over the summer will help propel them into a winning season.
"Our number one is Yeanna Moon, she definitely seems prepared," Gilbreath said. "Nicole Hiemenz has improved a lot from last season as well." 
Gilbreath also said they are working on having five players constantly performing at the varsity level, as of now they only have three. 
Another golf goal, Hiemenz said, is working on team bonding and encouraging the underclassmen to stay involved in golf.
"I am looking forward to getting to know a lot of the girls on the team, we had a lot of new entries this year," Hiemenz said. 
Moon added to Hiemenz, saying how she was focusing on improving her confidence on the green while also working on team bonding. 
Overall, the team is optimistic about the season and Gilbreath is confident in her team's ability to perform well. 
"I think we have a good shot at making it to state as long as everyone stays healthy," Gilbreath said.