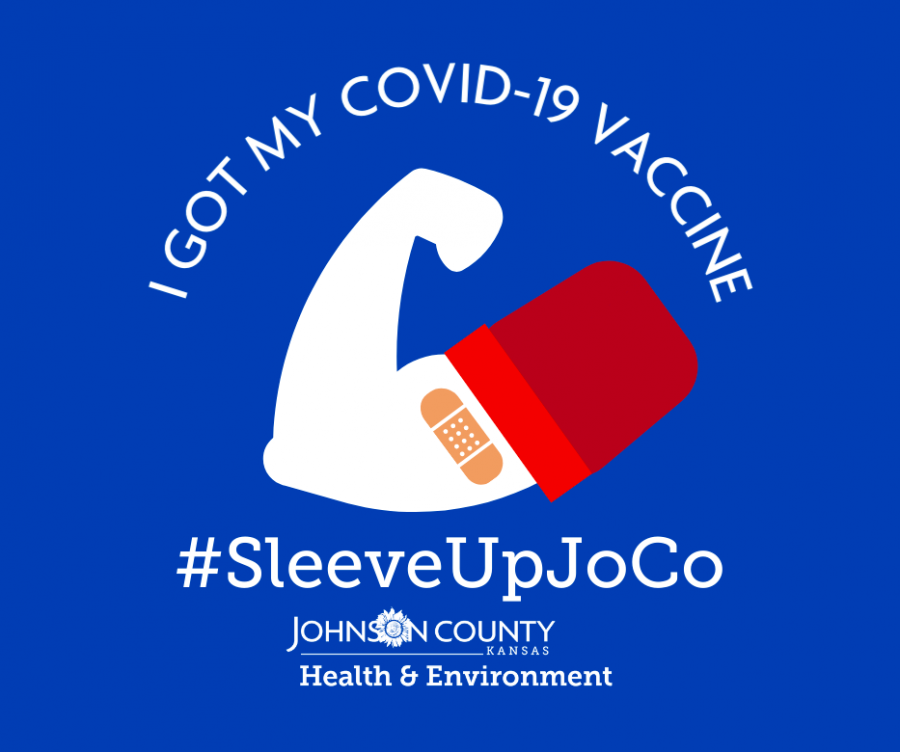 jocogov.org
The Johnson County Department of Health and Environment (JCDHE) is partnering with Children's Mercy Kansas City to begin vaccinating school district employees, according to an email from Eric Punswick, the Chief Human Resources Officer for Blue Valley.  
The email states 1,800 of the 6,000 doses of the vaccine the JCDHE is receiving next week will be given to Children's Mercy, specifically for this event. The Pfizer vaccine is the one tentatively scheduled to be given to employees. 
In comparison to the community as a whole, school personnel are considered to be in Phase 2, Tier 1 in terms of receiving the vaccine. According to the email, This places employees in the same category as people over the age of 65 and emergency responders. 
Since this first round will not contain enough doses to vaccinate the entirety of the Blue Valley staff, the email stated employees will be invited to participate in waves. 
In the email, employees were asked to complete the COVID-19 Vaccination Planning Form, which is said to help the District group staff when additional vaccination becomes available.
As for the process itself, the first clinic is said to be for employees at the highest risk for COVID-19, such as those who work closely with special education children who might be unmasked. Those in this category will be emailed information on how to schedule an appointment. 
Clinic One will take place on Feb. 4 from 3 p.m to 9 p.m and Feb. 5 from 12 p.m. to 4 p.m. Employees invited to Clinic 1 who were unable to secure an appointment during the designated times will be allowed to overflow into Clinic 2.
Clinic Two is tentatively scheduled for Feb. 11 and 12. This time around, invitations will be directed toward employees 65 years or older as well as those who have an Americans with Disability Act accommodation for COVID-19 on file with the district. Once again, the email states the District will email employees who demonstrated interest with additional information once available. 
The email also said there are plans in place to ensure every employee, who wishes to, gets vaccinated. 
More information about the vaccination clinics will be shared once available, according to the email. BVNWnews will update this story as it progresses.