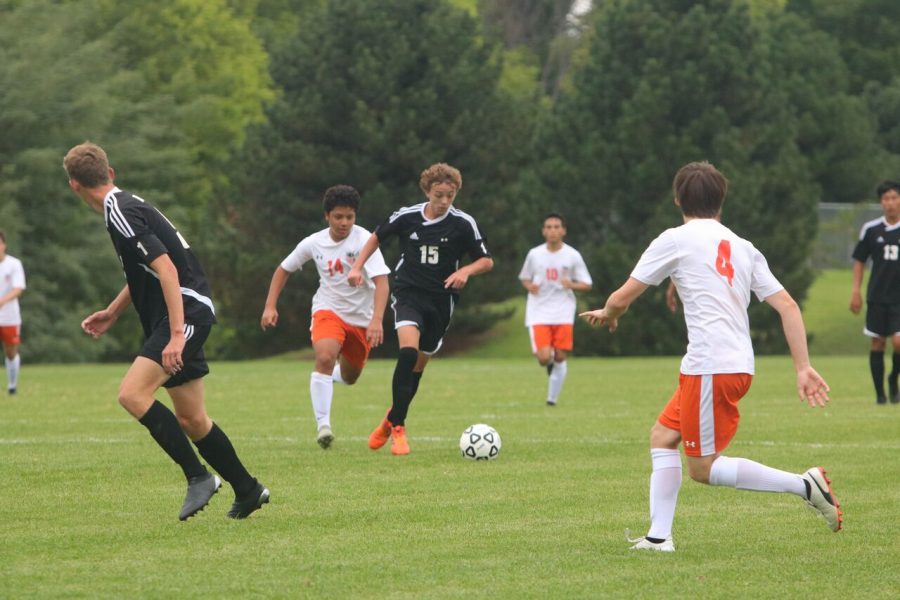 Sara Maloney
With their home opener against Blue Valley North Friday night, head coach of the Blue Valley Northwest boys' varsity soccer team, Brian Pollack, said that there is obvious anticipation among the boys' for the upcoming season. 
"This time of year is crazy busy, with getting formations set and getting everybody out on the field, but we are all very excited," Pollack said. 
The boys' soccer team is led by 10 seniors, which Pollack said is the team's biggest strength. 
"A lot of these guys have played together for years and have established a great foundation," Pollack said. 
One of the 10 seniors is team captain Drew Coble, who said that among other things, winning state and beating BVN are the team's main goals for the season. 
"I am very excited for this year, I feel like we have a good team and that we could take state," Coble said. 
Both Pollack and Coble said that this year's focus is for the players to have an all-in mentality. Pollack added that for BVNW to come out on top, it is going to take everyone out on the field and within the program.
As far as secret weapons go, Coble said that he believes Dylan Colle, another senior, fits the bill. Also, Pollack said that there are a few players who will surprise the competition and fans alike. 
The boys' soccer game against BVN starts at 7 p.m. Friday at the DAC.