Apple Airpods: A great start
Price: $159 MSRP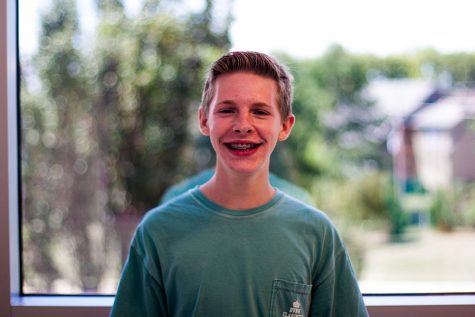 Justin LehtinenOverall: 4 Stars
Sound Quality- 4 Stars
The AirPods sound almost exactly like Apple's EarPods (wired version of the AirPods), but I was surprised to find the bass was deeper and the sound wasn't as airy and "cheap" compared to the EarPods. Surprisingly, in blindfolded tests, many people could not tell a difference between them. Many Bluetooth headphones sacrifice portability for sound quality yet the AirPods do not seem to have this issue. While you may find other more expensive wireless headphone brands deliver a much richer, fuller sound, the AirPods sound decent enough for the average person. While the sound quality is nice, there is no noise cancellation and I could easily hear any conversation around me. Any place with a reasonable amount of noise like a restaurant, bus, or airplane will have enough ambient noise to ruin your listening experience.
Appearance- 5 Stars
The white glossy case, often a staple look of Apple products, houses the two AirPods. The case itself is a little larger than a box of floss and serves as a charger as well. The lid feels premium, with a strong magnet to keep it closed. On the back side of the case is a circular button to pair the Bluetooth function. Taking the AirPods out of the case is enjoyable as they are held in place by magnets as well. The AirPods look like the EarPods minus the cable. While I was initially thrown off guard by the "futuristic" look of wearing them at first, I grew comfortable with them after about a week. The fit in each ear is nice. While running, my headphones would fall out of my ear but the AirPods are nicely shaped and do not fall out. If one does happen to fall out, your music will stop, alerting you.  After wearing them for about an hour, I began to feel a slight discomfort in my ears. This is also a known issue with the EarPods and has to do with the shape of them. If Apple could find a better design that still fits most people, this would be an easy fix. They are also not water resistant and thus any form of water can break the AirPods. This is an issue as I sweat when I run and the AirPods are surrounded by moisture. Other wireless headphones, like the Beats X, are already sweat resistant.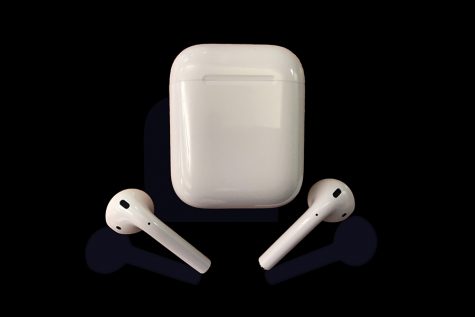 Justin Lehtinen
Weight- 5 Stars
The AirPods are super light. After wearing them for a few minutes, I forgot they were in my ears. The case itself takes up most of the weight, about an ounce. Carrying the case in my pocket was no issue and did not feel heavy. Other wireless headphones, like the Beats X, have a strap connecting the right and left headphone as well as batteries built into the strap. The AirPods are nice in that there is no inconvenient wire to mess with or battery pack on your shoulder.
Functionality- 3 stars
Double tapping one of the AirPods brings up Siri. To pause, play, or skip a song, you must go through her. I found Siri to lag in many cases and it took over five seconds to pause a song. This is a major con as many other wireless headphones have physical buttons that accomplish this in a much shorter amount of time. However, since the AirPods can receive software updates, Apple could easily add more functionality in the future by adding different types of taps and actions. The case doubles as a charger, adding up to 24 hours of use the headphones. According to Apple, the AirPods can last up to 5 hours on a single charge and more than 24 hours with the charging case. I have not run into any issues with the battery life. It is more than enough for an average use and the case has lasted multiple days on a single charge.
Final Impression:
The AirPods are priced at $169 MSRP. Other wireless headphones similar to the AirPods, like the Samsung Gear IconX and the Erato Apollo 7, are priced at a higher $199 and $299 respectively. Compared to competitors, the AirPods are priced much lower. However, due to the lack of function buttons, no water resistance, and only decent sound quality, I would not buy these for $169. If you are looking for a pair of wireless headphones with great battery life, super portability and ease of use, the AirPods may be for you. If you are looking for high quality sound and a more sport-friendly headphone with water resistance, these may not be for you. Hopefully Apple will make a second generation of these headphones and improve the biggest cons of this version.