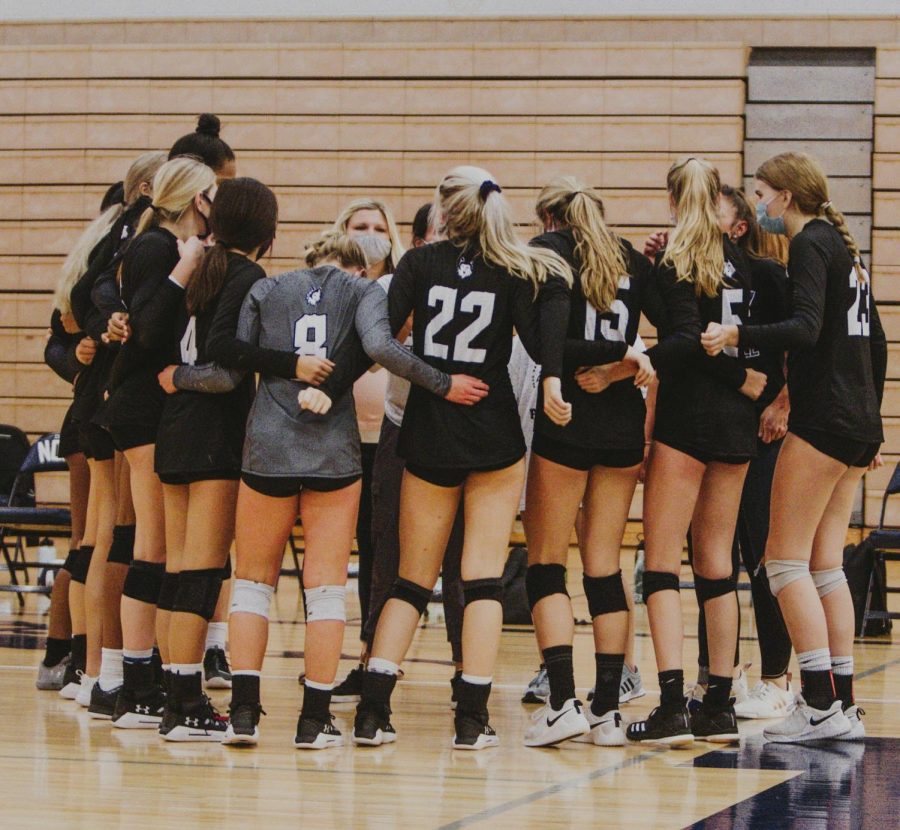 After a slow start that led to a loss against Blue Valley North on Sept. 22, head coach Molly Haggerty said she challenged her players to come out with more intensity against Blue Valley Southwest. The players did so and the results were evident as they took the first set against BVSW, 25-10. 
"In our game against North earlier this week we had a slow start and I knew that had to be changed for today," Haggerty said. "We're starting three freshmen along with another new varsity player so we're still working things out communication wise, but they did a great job early with their energy."
Senior Maddie Clark said the team was able to have some big plays and shut down their opponents early due to their added energy and intensity.
"It was a goal of ours to play hard and fast today and I think we achieved that," Clark said. "We had some big plays and we shut down [Southwest] early which led to us winning."
Clark attributed the team's success to their serving and receiving. She also said the team did a good job spreading the ball around which opened up the court. 
"Our serve/receive was definitely a step up today and that helps us a lot to run things across the net," Clark said. "Our setter did a great job spreading the ball across the net which opened things up."
Agreeing with Clark, Haggerty said the team's serving and receiving was great, but could have done a better job connecting with the setter and middle. 
"Our serve/receive was the highlight of the day," Haggerty said. "It allowed us to spread the ball around the court, but I think if we were able to connect with our middles better we would've found more success."
Despite the final score, Haggerty said the team played some of their best volleyball of the year against BVW.
"It felt great to beat an EKL opponent in Southwest and I wish we could have done the same against West," Haggerty said. "I was still very happy with how we played and I think it was some of our best volleyball of the year."
The Huskies are set to rematch BVSW in a dual on Tuesday, September 29 at BVNW.