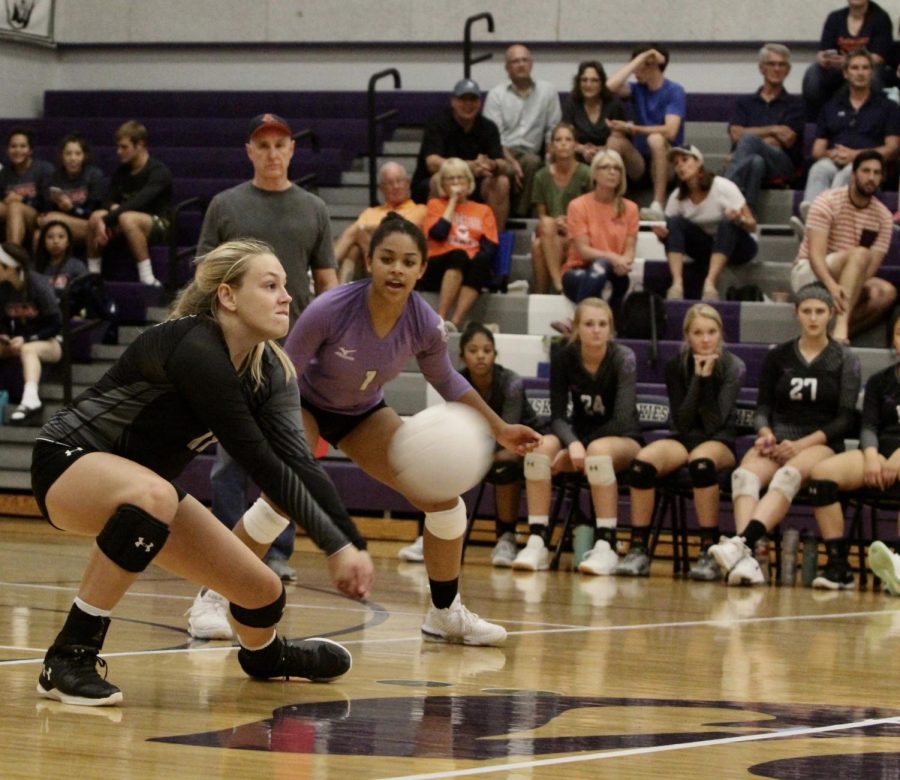 Lola Shipman
After beginning the season 4-0, the Huskies' first loss came at the hands of the Mustangs on Sept. 13 in a tournament. Seeking to avenge the early loss, head coach Molly Haggerty said getting a win over their rival was a big boost.
"They are 12-2 on the season right now," Haggerty said. "It was really important for us, especially in league, to really get a good win and [see] all the hard work that we've put in [payoff]."
Through the majority of the first set, the Huskies and the Mustangs kept a close score, with the Huskies eventually pulling ahead, 26-24, to secure an early lead.
To open the second set, the Huskies built a more comfortable lead over the Mustangs, but in part to a surge from BVN, the Huskies surrendered the second set, 23-25. 
Tied 1-1 going into the third set, BVNW shot out to an early lead, 2-0, and sustained that momentum to take the third set. Senior Meiko Pearson attributed Northwest's reaction after dropping the second set to the continued desire to defeat BVN.
"It wasn't necessarily ourselves wanting to win," Pearson said. "We've strived to beat [BVN] over and over again and it's always just a motivator."
To finish off the Mustangs, the Huskies took the fourth and final set, 25-19. Pearson said the win over the Mustangs will help build confidence within the team moving forward.
"Last year when we beat [BVN], and they were even better last year, it increased our confidence a ton," Pearson said. "We can beat whoever and that's kind of what volleyball is: you can beat any given team on any given night."
Looking to improve upon Tuesday's win, the Huskies will play in a tournament on Saturday Sept. 28 at Olathe East where their first match is scheduled to begin at 8:00 a.m.