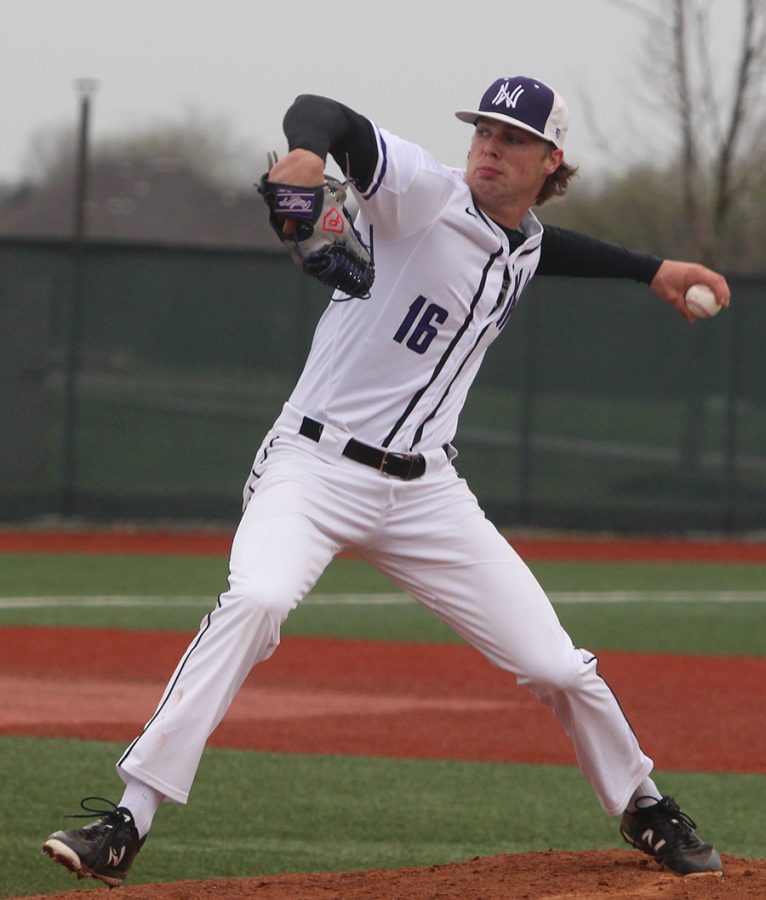 TJ Vore
With four games on the schedule over a three-day span, the Blue Valley Northwest Huskies were in need of a big-time pitching performance from senior Will Dennis Saturday morning against Jefferson City. The Oklahoma commit delivered for the Huskies.
In the second inning, the Jays took a 1-0 lead after a double and a wild pitch. That second inning run scored for Jefferson City was the only scoring the Jays would all morning. The rest of the morning was spent with Dennis inducing early weak contact, and unleashing his pickoff move. Dennis went 6 ⅓ innings, allowing 4 hits, 1 earned run, while striking out and walking three batters apiece during his 95-pitch outing.
On three separate occasions, Dennis was able to catch opposing baserunners off-balance and pick them off at first base.
"I've always had a pretty decent pickoff move so when I see runners that are getting lazy over there, me and [senior first baseman Holden Missey] coordinate it," Dennis said.
The ability to keep the Jays guessing with the changeup was something the Huskies' left-hander said was key for him.
"My changeup was getting rollovers to third base and my fastball was keeping them off-balance because I was able to throw my changeup," Dennis said.
After falling behind 1-0 in the top of the second inning, the Huskies answered with a rally of their own in the bottom half of the frame. Junior Ryan Freiermuth's RBI groundout scored Missey to tie the game at 1-1, and after junior Sean Roseborough and senior Drew Black each reached base via a double and a walk, senior Clayton Leathers flared a 2-run single to shallow right field that gave the Huskies a 3-1 lead which did not disappear.
"I saw it off the end of the bat and knew it had a chance to get down and when it did I guess I was thankful," Leathers said.
With his on-base percentage above .500 at the moment, Leathers said his offensive success early in the season could be attributed to his middle-away approach.
"Having that middle-away approach has really changed my game a lot," Leathers said. "I'm pretty lucky right now with all these hits that are falling right now, but whenever you can get the bat on the ball you know you're going to have a good chance."
The 3-1 win over Jefferson City improves Blue Valley Northwest's record to 6-3 on the season. The Huskies take on Summit Christian Academy tonight at 6 p.m. at Kauffman Stadium as part of the third annual High School Showcase event.