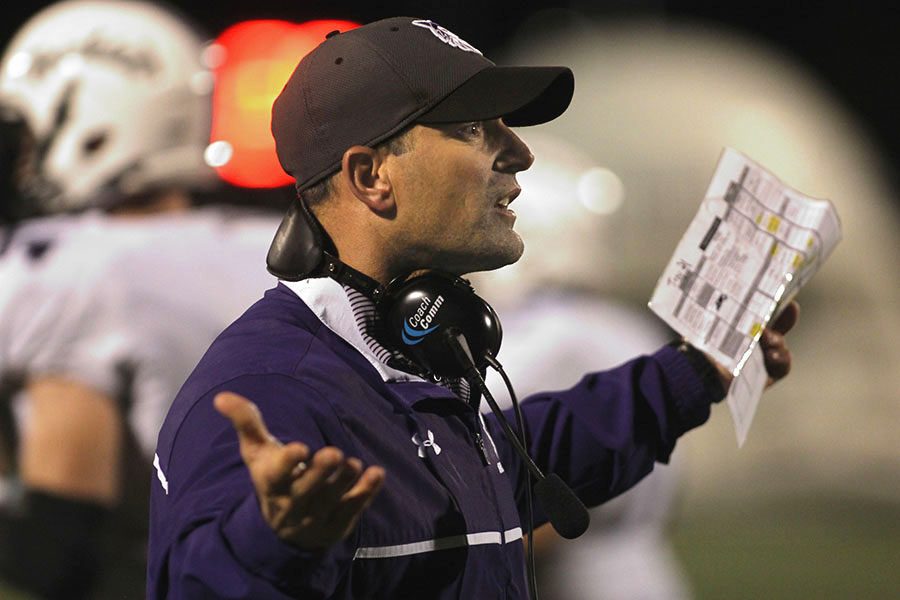 Jack Oxley
After 12 seasons as head football coach at BVNW, Mike Zegunis has stepped down. Zegunis met with his players in the Performing Arts Center during Husky Halftime Feb. 15.
"After a lot of thought and prayer, I have decided to step down as head football coach," Zegunis said. "You know that's a big decision, and I've thoroughly enjoyed being the head football coach here. There are a lot of challenges, and I know that at this point in my career and in my life that I was ready to step away."
Athletic Director Kevin Gerke said he was informed on Monday by Zegunis that he would be stepping down from his position. Gerke said Zegunis' announcement was met with reactions of shock and disappointment from the players.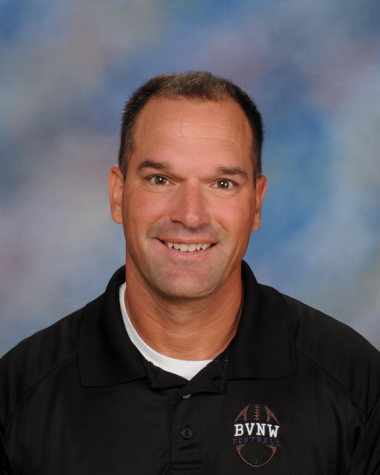 "There was a variety of emotions, as you would expect," Gerke said. "There were some who were pretty upset, there were a lot of kids who were surprised. Coach Zegunis has been here for a very long time, and he's worked with a lot of those players for a very long time, and he's certainly developed some great relationships with them, so it's not going to be easy on coach Zegunis, and it's not easy on the players."
While Zegunis said he was already thinking about stepping down, after being with Blue Valley head coach Eric Driskell as Driskell suffered a brain aneurysm over the weekend, Zegunis gave more thought to it.
"I don't think that what happened this weekend impacted my decision," Zegunis said. "It has again made me think that life is precious, life is short, and you need to enjoy life, and if your job is so stressful and the demands are so great that you're not enjoying it to the fullest, then maybe you need to do something else." 
Zegunis said while he does not expect to stay at BVNW, nor does he expect to become a head somewhere else, he thinks there will be opportunities for him as a math teacher and assistant coach at another school. Gerke said he will have to meet with assistant coaches, players and parents to discuss what they would like to see in the next head coach at Northwest.
"I haven't even thought about [who will be the next coach] yet," Gerke said. "We'll be meeting with our football team. We'll be meeting with parents. We'll be meeting with assistant coaches, to put together some of what we term 'critical attributes,' which are kind of their selections or recommendations for things that they would like to see in our next coach."
Gerke said that process will begin over the next couple days.
"At this point we're nowhere near having identified any candidates or anything."
With 12 years of experience at Northwest, Zegunis expressed how grateful he was for the opportunity that Principal Amy Murphy gave him.
"I'm so very thankful to Dr. Murphy for allowing me to be the head coach for the last 12 years," Zegunis said. "In doing that I've had so many good people and had so many great experiences. I love the boys, I love the coaching staff, and I love all the people that have helped and supported our football program."
Updates will be coming with reactions from players.