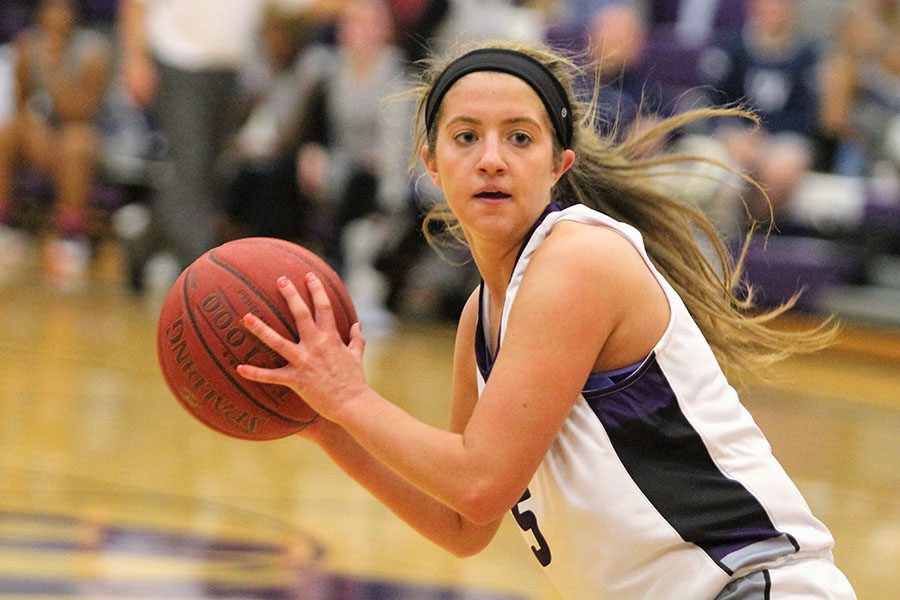 TJ Vore
Despite junior guard Bridget Harrison giving the Huskies a quick 6-4 lead with two three-point baskets in the first two and a half minutes, BVNW was unable to maintain their lead for the rest of the game. Head coach Brian Bubalo said BVNW fell into several scoring droughts, giving LSW an edge.
"We couldn't stop them defensively," Bubalo said. "They're quickness was a little too much for us. We had scoring droughts at the end of the second quarter and at the end of the third quarter that cost us."
Heading into the fourth quarter, BVNW and LSW were tied, 32-32. Senior guard Raegan Phillips said a big reason for their loss was their lack of successful shots.
"Our shots weren't falling and we need to work on driving when they aren't falling," Phillips said. "We just need to learn how to finish."
Blue Valley Northwest plays Blue Valley High next, with the Huskies and Tigers squaring off Jan. 5 at BV, at 7:00 p.m.