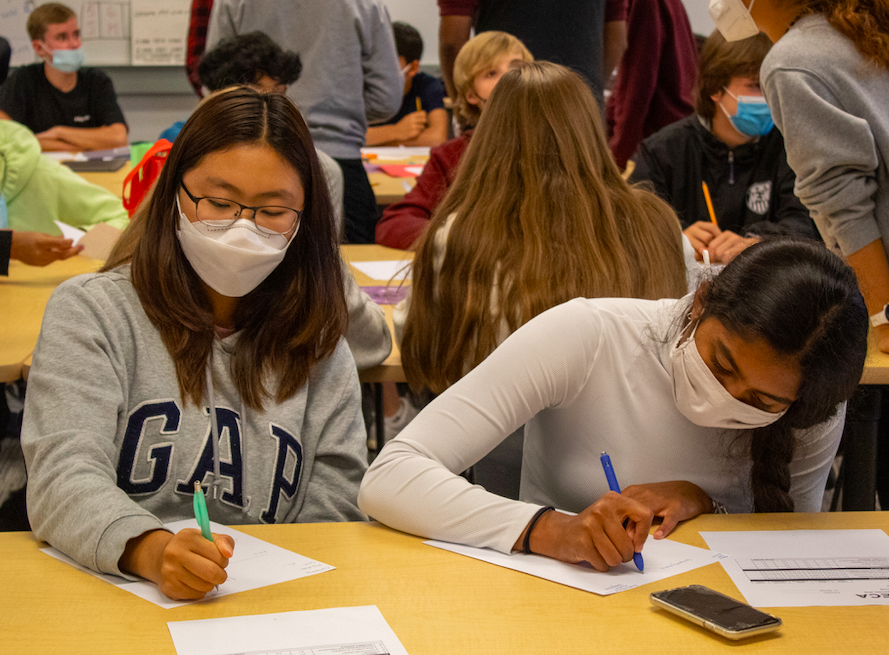 Maci Miller
As Omicron cases soar, Blue Valley's Board of Education made the decision to modify rules regarding when masks are optional for students. Previously, students were required to wear masks when 3 percent of the student population tested positive for COVID-19, or were identified for quarantine by the Johnson County Department of Health and Environment. 
Currently, in addition to that requirement, students will be required to wear masks when there is an absentee rate of seven percent or higher due to illness- this includes student absences for any illness, not just the Coronavirus. The Districts Assistant Superintendent of Special Education, Dr. Mark Schmidt, said that in a typical year, 96 percent of students would be in attendance, meaning the average absentee rate is around 4%. 
This decision came from a motion made by newly elected board member Gina Knapp, which was seconded by board member Jodie Dietz. The motion passed with a vote of 4-3. 
"I think I agree [with the decision] because of just how contagious the new variant is," junior Alicia Pham said. 
Pham said she chose to continue to wear a mask after the mandate was lifted, so the Board's decision does not affect her. She said she thinks the decision is an earnest attempt to keep students safe, but does not think it will prevent many students from getting Coronavirus.
"A lot of students aren't wearing them properly, and outside of school, students aren't wearing their masks anyway, so they could still get sick," Pham said.