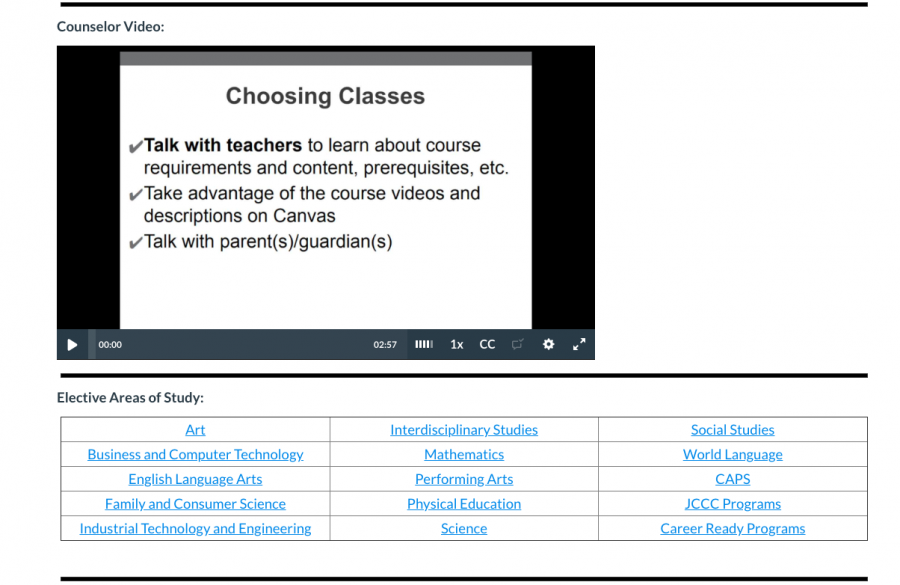 Instead of spending one of the first days back from winter break visiting certain electives with an interest in taking them next year, students will instead be doing so utilizing Canvas.
According to Nicholas Deffer, technology integration specialist at BVNW, there are more than 100 electives offered to students. And, given that students previously only had one day to observe all 100 options, it was difficult for students to really understand all that was offered. 
"The downside with the way we have done it before is that students only really got to see 6 classes with the way that schedule was set up and it was for a limited time," Deffer said. 
As for the benefits of taking a more digital approach, Deffer said that students will be able to take a little bit more time exploring classes, which enables them to be exposed to different class options.
With all of this enrollment information being made more easily accessible to students, the hope of the administration and teachers alike, Deffer said, is that students will be more thoughtful in their selection of courses to take next year. 
In terms of accessing all the information regarding enrollment and elective options, Deffer said it can all be found on the Student Course in Canvas. Here are the step-by-step instructions, as told by Deffer: 
Students will go to the Student Course in Canvas, at the top of that home page there is going to be a link to enrollment information and that will take them to a home page for enrollment and elective information 
There will be a video there from the counselor introducing the process and introducing the enrollment card and then at the bottom of that page there is going to be a list of all the different subject areas.
Next, click on one of the subject areas, then a list of all the courses that are offered for that subject area will appear. 
By clicking, students can dive deeper into any one of the courses or subject areas. 
Once you select a course, the course description guide will appear, a video and any other information will be linked on that page.