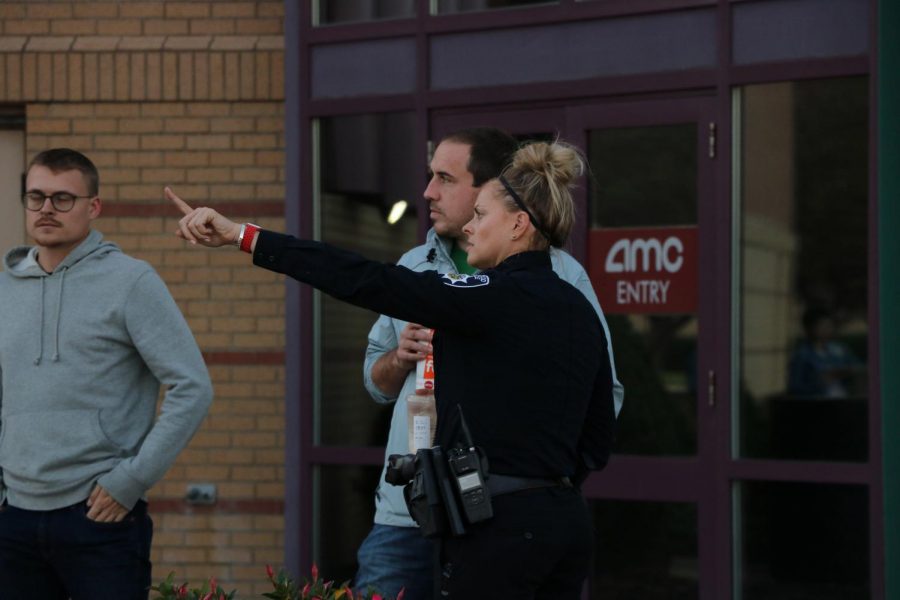 Photos by Rachel Sarff
Premiering Oct. 4, "Joker" was met with criticism claiming the movie glorified a killer and could potentially encourage violent behavior, a CNN report said. 
In 2012, a shooting at a screening of "The Dark Knight Rises" at the Century Aurora 16 Multiplex Theater in Aurora, Colorado left 12 people dead and 70 injured. 
According to the New York Times, relatives of the victims killed in that shooting expressed their concerns of audiences connecting with and emulating the Joker in a letter to Warner Bros., the entertainment company who produced "Joker". 
Sandy Phillips, the mother of one of the 12 victims in the Aurora shooting, said her main concern was for the movie to encourage someone on the verge of wanting to be a mass shooter to act.
Due to a multitude of concerns, of which Phillips is just a part, many cities added extra security to their movie theatres in preparation for the "Joker" premiere.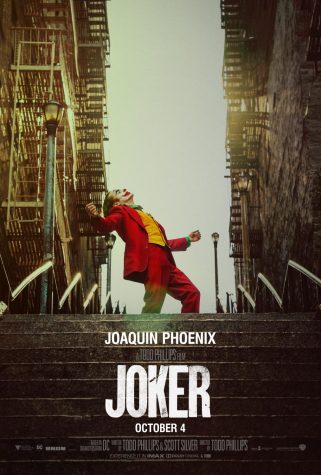 For instance, the Washington Post said New York City police officers went undercover to screenings throughout the city. 
Additionally, CNBC stated the Los Angeles-based chain, Landmark Theatres, banned costumes and masks for moviegoers during screenings of "Joker" to promote a safer environment in which viewers can enjoy the film. 
Despite safety precautions made by many across the United States, movie theatres in Johnson County, Kan. such as a B&B Theatre located at 135th and Antioch and the AMC Town Center 20 off 119th and Nall Avenue, did not increase security.
Laura Loeffert, one of the managers of the 135th street B&B Theatre, said there was no need for extra security for "Joker", especially because there are always off duty officers present on Friday and Saturday nights. 
Furthermore, Loeffert added the main problem is underage kids trying to view it. 
"We haven't had anyone come in costume or bring in anything they shouldn't," Loeffert said. "We have had a lot of underage kids trying to sneak in to see it though." 
Loeffert said existing policies discouraging people from bringing in bags to the theatres as well as wearing masks are for the most part followed by movie-goers. 
"We have really good clientele here who are usually pretty respectful and usually follow our rules regarding masks and bags," Loeffert said. 
Juniors Caleb Johnson and David Westerhaus watched "Joker" on Saturday, at the AMC 20 theatre at Town Center. Both said the movie told the Joker's story well. They also mentioned that the movie itself isn't scary, but the reasons behind the Jokers actions are. 
"It wasn't scary in the sense that when he killed someone it was scary," Westerhaus said. "It was scary because you thought about why he was doing it and drawing conclusions from his reasoning to reasons [used] in our society." 
Johnson added that it was not a typical R rated movie, saying how parts of it consisted of dark humor and metaphors about society. 
Despite viewer responses claiming the movie is very violent and intense, Johnson and Westerhaus both said the movie should be shown. 
"Overall, it was a good movie," Johnson said. "It is similar to the Batman movies in that it gives the origin story of the Joker, it was very well done."