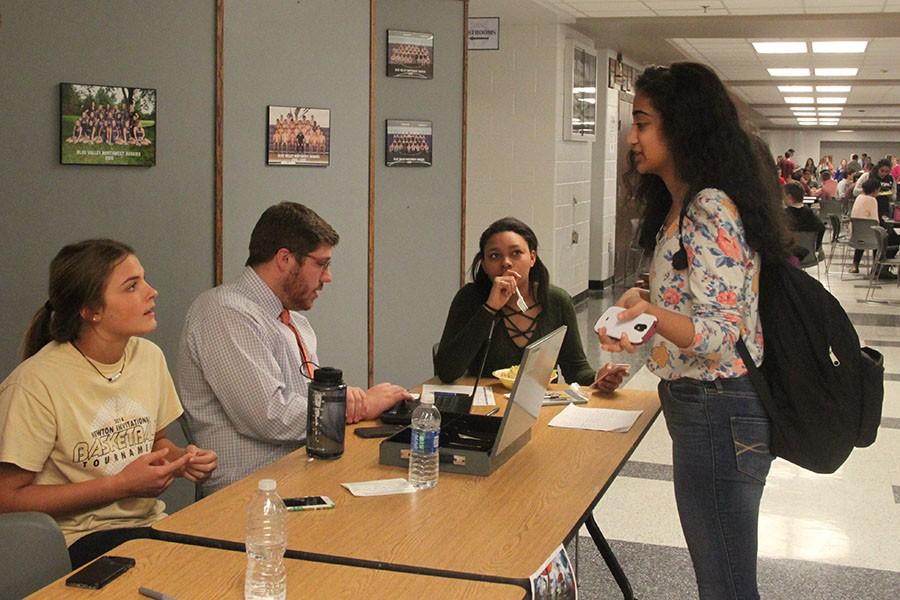 TJ Vore
Prom will take place at Starlight Theatre April 16. The theme is a mix of Alice In Wonderland and a mystical forest, called "A Walk In Wonderland."
Junior class secretary Tess Sharpe said StuGo (Student Government) has been planning prom since the beginning of the school year, in August.
"We went through about 10 to 15 ideas," Sharpe said. "We each proposed some and then we narrowed it down to three. Then we proposed those to our planning agency, and they came back at us with the proposal for the Walk in Wonderland theme."
Sharpe said the decorations will give the appearance of a mystical forest, with tables set up like the tea party from Alice in Wonderland.
"We are going to have big tea cups and playing cards, and the backdrops will be forests with really pretty flowers," Sharpe said.
Junior class sponsor Zach Harsch said coming up with a theme was not the most difficult part of planning for prom.
"As long as there is a good DJ, people will go and have fun at a good venue," Harsch said. "The hardest part is generating all that money."
Harsch said in order to be admitted into the venue, students need an official ID with both their name and photo.
Tickets are being sold Monday through Wednesday of this week, and tickets are not available at the door. Tickets are $20 for seniors, $25 for juniors and underclassmen, and $30 for outside guests.