Pokémon Detective Pikachu: Fun for fans of all ages
The live-action Pokémon film overcomes its initial awkwardness with nostalgic references and a compelling plot.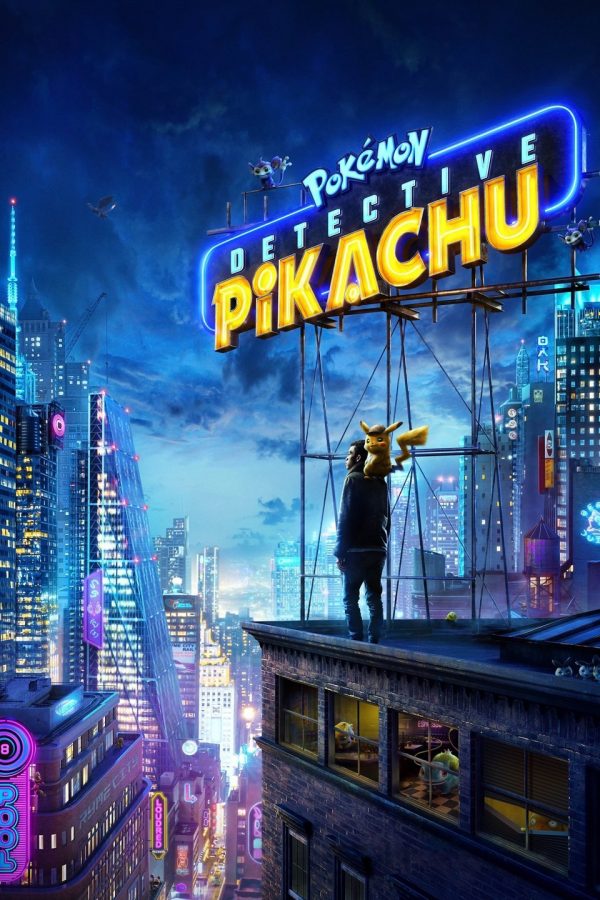 "Pokémon Detective Pikachu" follows protagonist Tim Goodman (Justice Smith) in his search for answers surrounding his father's supposed death, with assistance from the latter's former Pokémon partner, Detective Pikachu (Ryan Reynolds). Tim and Pikachu share a special connection due to their ability to speak to one another, which is unheard of between humans and Pokémon.
Audiences familiar with the Pokémon franchise will enjoy seeing familiar characters as the duo digs deeper into the hidden schemes playing out in Ryme City, but the movie doesn't rely on nostalgia to carry the story. Instead, references to details like battle mechanics are kept brief in order to satiate longtime fans without halting the movement of the plot. Fans of various eras of the games will appreciate the variety of generations of Pokémon that are included in the movie, but Generation One characters are featured much more heavily than newer ones. This is unsurprising, considering the fondness for the original 151 Pokémon felt both by those who grew up during that era and those who discovered the franchise later on.
"Detective Pikachu" suffers from some awkward dialogue, especially at the beginning of the movie. Though the two characters are friends, their interaction makes it seem like they've just met. Though the comedic timing of many of the actors is lacking, Reynolds' performance as the titular character mostly offsets this flaw. The cast of characters is fairly small, but each brings something different to the table through distinct character traits. Most notably, Pikachu's personality is endearing to audiences because of his quirks like sarcastic humor and an addiction to coffee.
With a runtime of only one hour and 45 minutes, the movie is short enough to keep audiences entertained throughout the youthful story. Parents and young adults will appreciate that it features a healthy balance of both action and dialogue in order to hold the focus of younger viewers without sacrificing the plotline. Though Tim's emotional backstory is somewhat overwrought at times, this provides a hook for audiences to care about the greater conflict taking place in the film. This conflict is sure to appeal to older viewers looking for a nostalgia trip, as the inclusion of Mewtwo as a villain harkens back to the cherished 1999 film "Pokémon: The First Movie."
Though "Pokémon Detective Pikachu" is clearly geared toward young fans of the Pokémon franchise, it is certainly still enjoyable for parents, older fans or anyone looking for two hours of light-hearted fun.